Music creators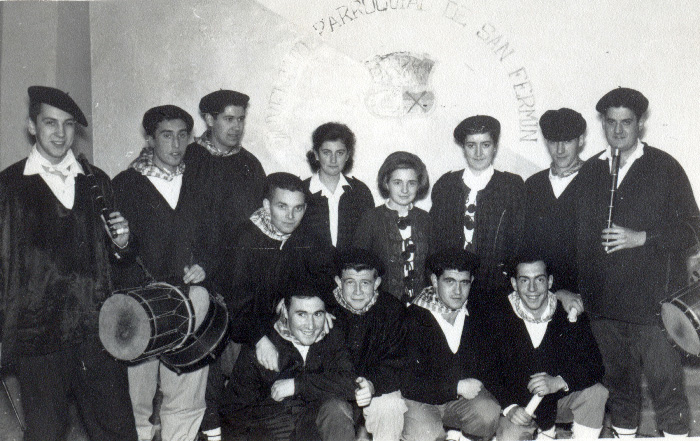 Music is essential at parties. Musicians in music.
This photograph is from the 1960s generation, taken at Christmas, according to the clothes.
Standing: Luis M. Bandres, Ricardo del Pozo, Jesus M. Garcia, M. Carmen Cortes, Rosarito Barandiaran, Joani Sanz, Roberto Perez, Joxean Altuna.
Crouching: Migel M. Izagirre, Andoni Garmendia, Eugenio Jauregi, Xanti Vicente, Juan Luis Rubio.